2018 – 2019 SEASON
---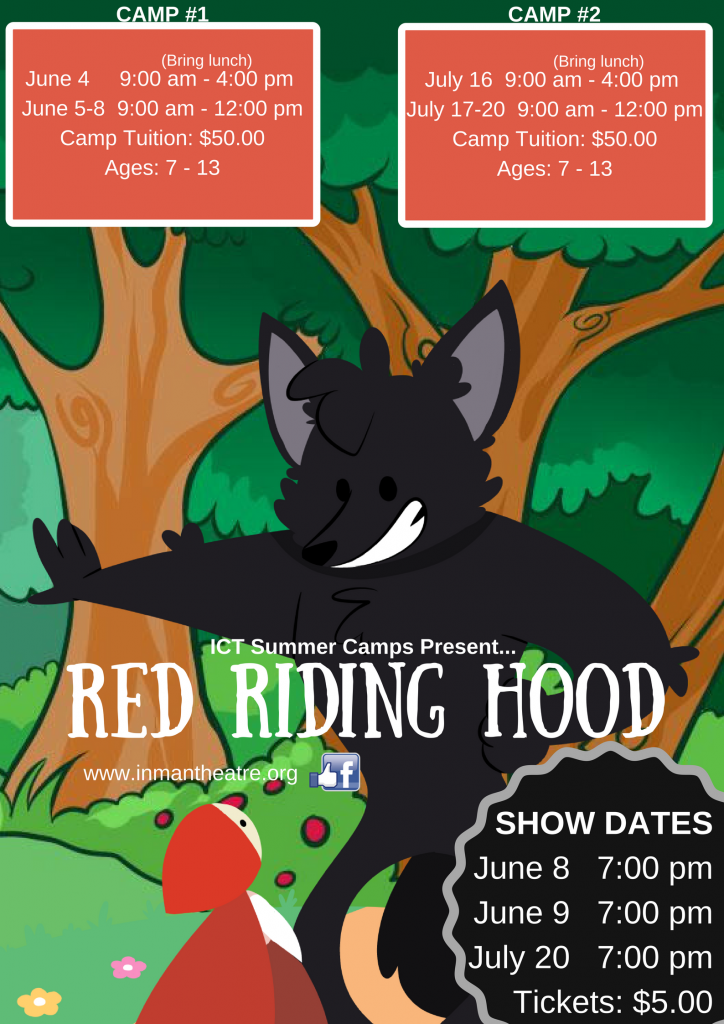 Red Riding Hood
June 8-9 + July 20, 7:00 pm
ICT Summer Camp Presents: Our pop musical revue of the Wolf's point of view… Was he really the villain, or just an innocent victim of circumstance?
Show Tickets: $5.00
Camp Tuition: $50.00
Purchase your tickets during camp operations or on the night of the performance. LIMITED SEATING
Register your child for drama camp by clicking the link down below!
CAMP #1 IS NOW FULL
Click here to register for Camp #2!
---
The Wizard of Oz
ICT Summer Camp Presents… The Wizard of Oz! All of our favorite characters, and those wonderful songs! In a new cabaret production of Frank Baum's 1895 classic… Not to be missed!
Show Tickets: $5.00
Camp Tuition: $60.00
Purchase your tickets during camp operations or on the night of the performance. LIMITED SEATING
THIS CAMP IS NOW FULL