---
Frankenstein – The Not So Very Scary Musical
A very sophisticated "creature" of Dr. Frankenstein tells the tale… Student actors, as familiar characters and villagers, rollick through 10 musical numbers. Homage is paid to genres as diverse as Lynyrd Skynrd to Kenny Loggins! After all, if Igor had lost a foot while collecting body parts in the graveyard, he would, of course have to sing about a FOOT being LOOSE! The show is loads of fun and truly not really very scary at all!
Show Tickets: $5.00
Purchase your tickets during camp operations or on the night of the performance. LIMITED SEATING
THIS CAMP IS NOW FULL
---
Frosty the Snowman
December 22, 2017, 7:00 pm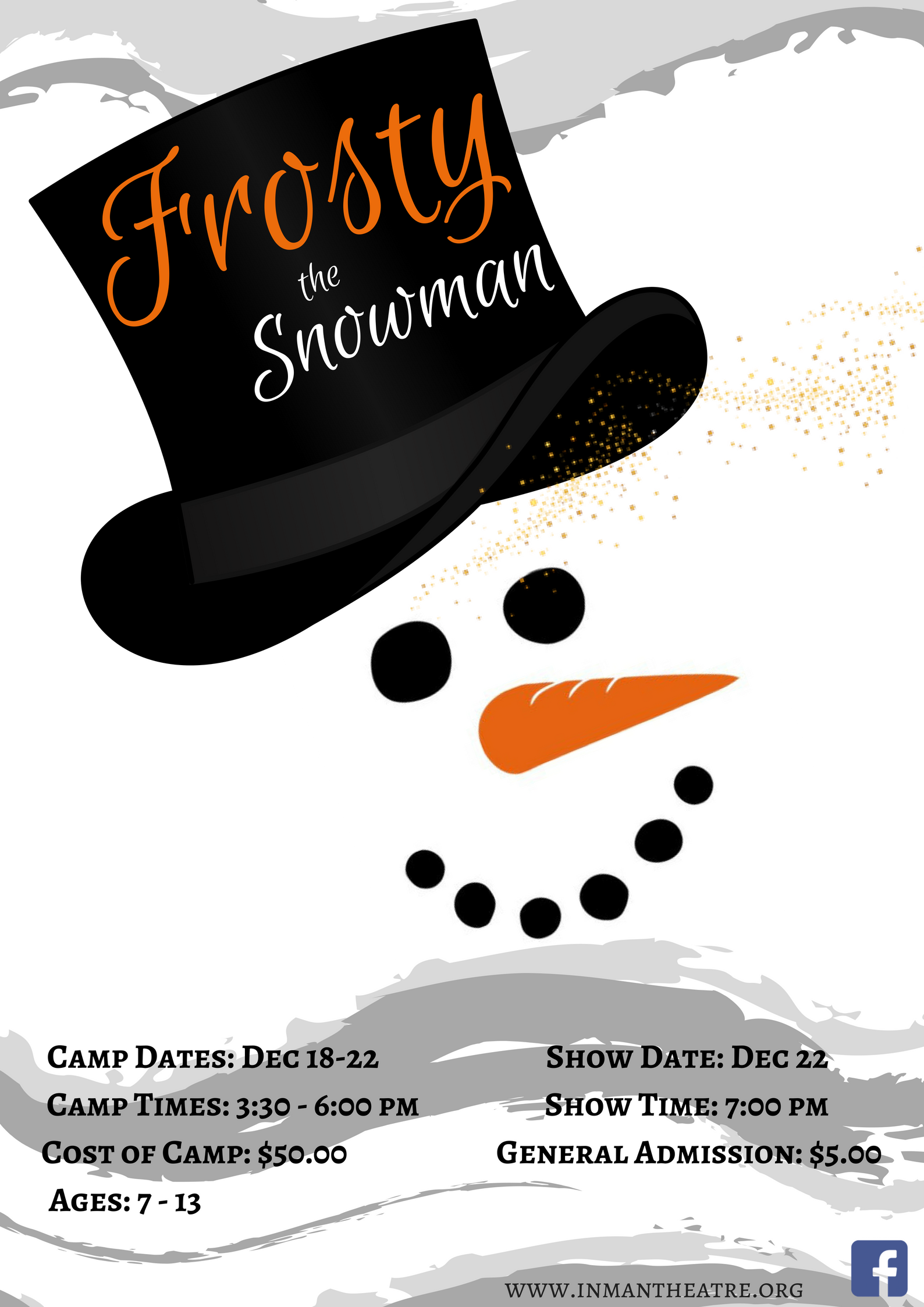 There really was magic in that old silk top hat that the children place on the head of the Snow Man. Find out where that magic came from! "Frosty the Snowman," ICT's Christmas drama program for 7 to 13 year olds, is another wonderful musical for local children to participate in!
Show Tickets: $5.00
Purchase your tickets during camp operations or on the night of the performance. LIMITED SEATING
THIS CAMP IS NOW FULL
---